Transform your phone to a sales trainer
Create smarter sales with more insights and a first-class customer experience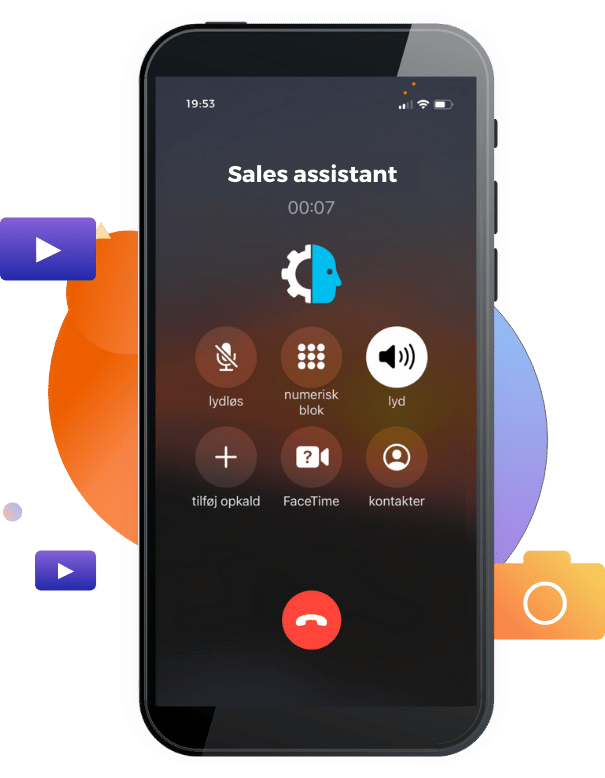 The market's leading Voicebot
High response rate and fantastic sound quality
What happens when your customer calls via the Voicebot?
Complex solution - unreasonably easy to use
Listen to CleverCall voice's high sound quality
Understand your customers better
Sentiment analysis examines the customer's tone of voice, language, and expressed emotions. Insights you can use to spot the customers who are on the verge of leaving, who must be forwarded to an experienced employee. You can also discover points of irritation that need to be removed.
The Voicebot elevates your sales experience. Here's how.
Future-proofing companies with the market's leading AI telephony
A future-proof investment
Create concrete results
20
Improve sales by %
50
Increase customer satisfaction %
70
Automate up to %
60
Increase employee satisfaction %
Connect to the tools you love
We can build bridges between CleverCall and all your systems.
We have a plan that fits your company's needs and wishes
Big or small, we have a plan for you
Cases
Be inspired by other's use of CleverCall